Linda Langston
2023-09-05
Dr Chris Hagaman and his staff have been wonderful. I appreciate all the thoughtful touches. Plus I've had the chance to watch how they handle clients with challenges and they are supportive and compassionate. Thanks for all you do to help me keep good dental hygiene!
The Dental Center is the best! Been going here since I was a kid. I always know I'm receiving high quality healthcare. Cavity fillings, wisdom teeth, regular preventive care - all always excellent. Can't recommend enough!
Dr Brad Stovie and his assistants at the Dental center are simply the best ! They do a great job and I am very happy with all of them. Every employee I have seen is friendly and kind. It is a pleasure to visit the dental center. I really do look forward to seeing them twice a year. All of my dental work has been perfect. They are professional yet friendly and personable. I sincerely appreciate all they have done for me and my family. I highly recommend Dr Stovie and his assistants for all of your dental care. They are the best at what they do!
I have been going to Dr. Chris Haganman since 2002, 21 years of Skilled work, that includes ease in the chair, confident in his work, and nice teeth !
Professional, friendly, great dental care.
Gabby Giebelstein
2023-08-30
My grandmother has had a great experience with The Dental Center so far. They're kind and do a great job with cleanings and restorations.
I was an efficiency engineer and this office runs like a Swiss watch. They use state of the art imaging. I had the privilege of working with Dr Chris. I commend him, his assistant and the Dental Center's amazing lab for creating four beautiful crowns for my upper central incisors. The crowns are pure artistry and beyond the expectations of this perfectionist. Kudos all around to this group. I am so excited to have my smile back! Thank you.
Dr. Kyle and his staff are professional, kind and explain everything.
Everyone here is always so nice and gentle with cleaning and with anything else you might need. I don't dread going to the dentist anymore!
The Dental Center
Cedar Rapids
Monday: 7:00 AM – 5:00 PM
Tuesday: 7:00 AM – 5:00 PM
Wednesday: 7:00 AM – 1:00 PM
Thursday: 7:00 AM – 5:00 PM
Friday: 7:00 AM – 1:00 PM
Saturday & Sunday Closed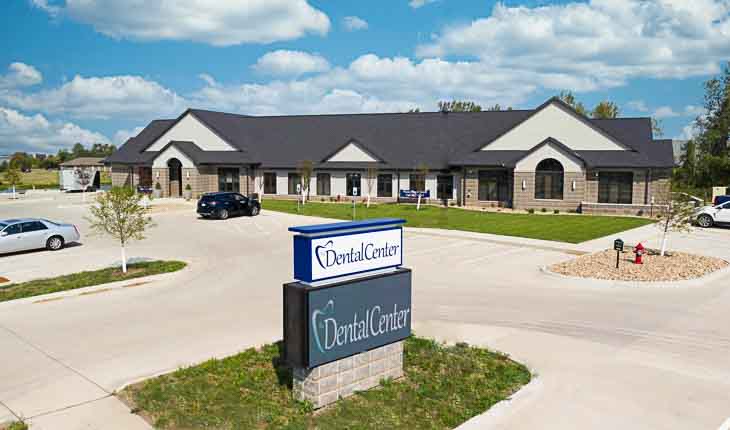 The Dental Center
Hiawatha
Monday: 7:00 AM – 5:00 PM
Tuesday: 7:00 AM – 5:00 PM
Wednesday: 7:00 AM – 5:00 PM
Thursday: 7:00 AM – 5:00 PM
Friday: 7:00 AM – 1:00 PM
Saturday & Sunday Closed