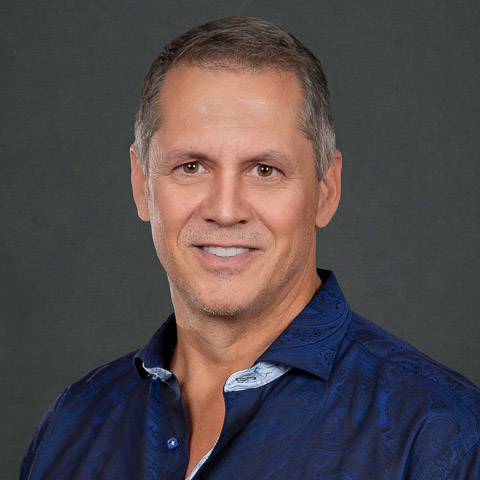 Prosthodontist
Dr. Chris Haganman was born in Burlington, IA. After graduating from Wapello High School in 1982, he attended the University of Iowa, where he received his higher education:
DDS in 1990
AEGD Certificate in 1991 (Advanced Education in General Dentistry Residency)
Certificate in Prosthodontics in 1993
MS (Masters in Science) in Prosthodontics in 1994
Diplomate of The American Board of Prosthodontics in 1997
From 1993 to 1997, Dr. Haganman served at The University of Iowa College of Dentistry as a full-time Assistant Professor in the Department of Prosthodontics. During that time, he completed research and published articles about dental implants and the biomechanics of natural teeth. In 1994, he was given the University\'s Instructor of the Year award.
In April of 1997, Dr. Haganman joined The Dental Center on Mount Vernon Road, and in 2001 moved the practice into a new dental building. The practice has experienced exceptional growth which has resulted in the need for expansion. In this new office, he will be joined by his daughter Jenna in June of 2019.
As a prothodontist, Chris is an expert when it comes to diagnosis, treatment planning and restorative procedures. Dr. Haganman will work closely with you to develop a comprehensive plan to treat your specific dental needs. Additionally, he has established a team of dental laboratory technicians with combined experiences of over 80 years.
Chris has four children. Jenna will be joining him as a partner in this new dental office. Jordan is his high-functioning autistic son, who loves to fish, mushroom hunt, and can recite many songs and Disney movies. Kirk will graduate from The University of St. Thomas School of Law in May and plans to practice law in the Twin Cities. Chris\' youngest son Luke is a student at Solon High School and has aspirations of becoming a dentist and eventually joining the practice. Luke plays football and is an avid hunter and fisherman.